Season "Forsaken Light"
2020-12-29 09:37:53
Soldiers!
The light shines above all, it brings warmth, life. Or so we thought... Blinded by our greed we ventured deeper into the abyss, until the very light became our enemy. Will you kneel before ancient horrors? Find it out over the course of 50 levels in the brand new Battle Pass, "Forsaken Light".
Personal progress and levels
We remind you that anyone can try out the event - rewards for the first 5 levels are free of charge. However, you will need full access to make the most of the Battle Pass and gain the most valuable prizes. By completing all 50 levels you will get 500 Kredits, therefore recouping the complete cost of the Battle Pass! You will also accumulate up to 1000 free cards over the course of all 50 levels. This grants you the ability to craft any weapon available through the crafting system.
Adventurer's Bundle
Put on the attire of the "Tomb Seeker" or "Treasure Hunter" and start your descent towards the "Forsaken Light". You can acquire them through the new "Adventurer's Bundle" crate. And we've added a new contract, "Hero Syndrome".
Tomb Seeker skin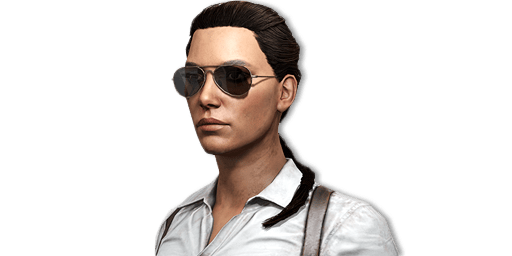 Treasure Hunter skin
Buckled Lupara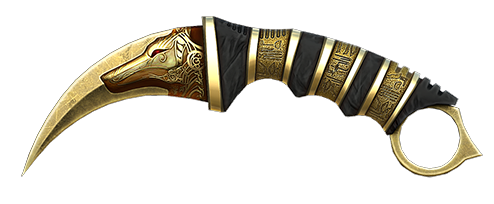 "Pharaoh" Karambit
Fresh skins
But looks aren't everything! You'll need your trusty weapons to help you battle through the darkness.

"Ruby" Balisong Knife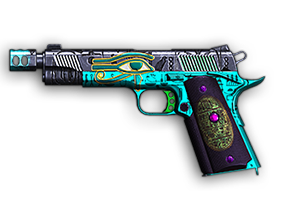 "Pharaoh" M1911A1
"Eye of Horus" Cobalt Kinetics EDGE
"Pharaoh" Cobalt Kinetics EDGE
"Pharaoh" Cobalt Kinetics Stealth Pistol
"Pharaoh" Cobalt Kinetics Twenty-Seven
"Pharaoh" M4 Custom
Achievements
Inspired by Egyptian culture, the achievements include 4 badges, 4 marks, and 4 stripes. Each of which will add gorgeous flair to your style.






Crates
If you'd like to get your hands on the Buckled Lupara, Khopesh, or new "Pantheon" series weapons, be sure to unlock the new crates. They contain temporary and permanent versions of these items.
"Pantheon" H&K MP7
"Pantheon" Galil AR

"Pantheon" Derya MK-10 VR 102
"Pantheon" AWM
Khopesh
Just as before, you can find a guaranteed prize. Even if you get unlucky and 24 crates later you open only temporary items, you will definitely get an awesome permanent prize from each 25th crate. In addition, permanent weapons cannot be repeated: in other words, you will always receive a new model.
May the "Eye of Horus" watch over you!
---
Discuss the article