New contracts S.T.A.B. already in Warface!
2021-08-03 13:33:10
Soldiers!
We are happy to present you two new special contracts. Complete them to get a brand new character skin, weapons from the "Enforcer" series, exclusive charms and much more.
---
S.T.A.B.: Details
Meet Leroy Andrews, a strong and brave commander of the S.T.A.B. — Special Tactical Assault Battalion. Thanks to his great military connections and authority in the city, Leroy rearmed the abandoned unit and breathed new life into it. Join the S.T.A.B, bring justice to the weak and earn unique distinctions!
Learn more about the S.T.A.B. from the trailer:
---
Contract Rewards
Upon the successful completion of the contracts, you will receive cool rewards, including memorable achievements, a themed weapon charm, camouflages for the S&W M&P R8 and the PP-19-01 Vityaz, free crafting cards, VIP Boosters, and more.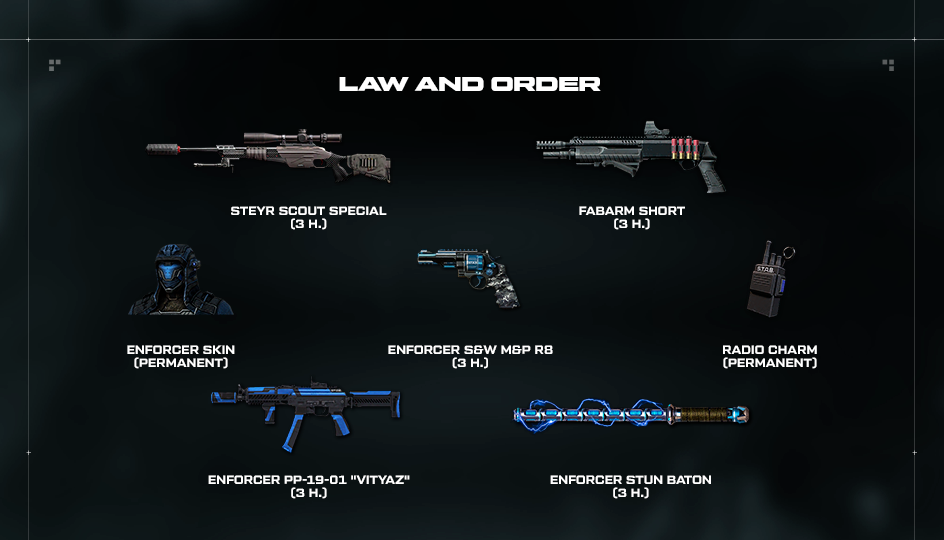 The contracts are already available and will be live until 06:59 GMT (08:59 CEST) on August 21st.
See you in game!
---
Discuss the article