"Rock Solid" update — already in game!
2022-03-17 17:36:58
Friends!
A new Battle Pass season "Rock Solid" is finally here! Several important changes have been made, but in general, the structure of the Battle Pass will remain the same. The team is currently working on a new reworked system, which will be available in one of the upcoming seasons. Learn more about the rewards in a dedicated publication.
"Rock Solid" and "Vigilant" Series
The frames of the new arms are designed in a strict, restrained style. Models of the new series have a unique geometry and will appeal to fans of simple camouflages without bright elements.
The "Rock Solid" series includes the OTs-14 Groza, IWI Carmel, Mossberg 590 Custom, Kalashnikov USA Komrad 12, AKS-74U, M4 SMG Custom, Mauser Kar98k, M4 Marksman Custom, Makarov Pistol, Colt M1911A1 and Hunting Knife.
The "Vigilant" series includes the following models: IWI Galil ACE 23, Benelli Super Black Eagle 3, SIG 552 Commando, Benelli MR1, H&K P30 and Karambit.
"Rock Solid" Equipment
We are glad to present to you the new "Rock Solid" gear set. It includes items for each class. The more set pieces you equip, the better set bonus you can get.
The "Rock Solid" gear set boasts excellent bullet protection and health and armor recovery.
The equipment set sports different parameters for PvE and PvP: it has a lower incoming damage reduction bonus in PvE. These changes aim to prevent situations when mobs can not deal damage to the player due to too high defense values of the gear.
Weapon Charms and Achievements
The game now offers a set of charms and achievements inspired by the new Battle Pass season. With their help, you can decorate your favourite arms and profile. You will receive new customization items upon unlocking certain Battle Pass levels.
Battle Pass Achievements










New Weapon Charms

Tokens and Knife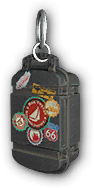 Bon Voyage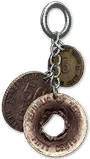 Lucky Coins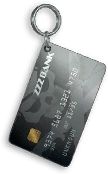 Paycard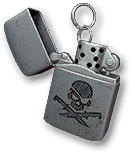 Lighter
Soon in game
Benelli MR1
The Benelli MR1 is a self-loading carbine manufactured by the Italian company Benelli Armi SpA. It offers a semi-automatic fire mode, excellent damage and weak recoil. In addition, the weapon will please snipers with a high rate of fire.
The golden version features an increased magazine capacity.
The basic effective range value of the novelty is 60 meters, but you can improve it with the help of a unique suppressor. In the game, the firing range (65 meters) is displayed taking into account the default Benelli MR1 suppressor.
In the seasonal box, you can get weapons from the "Rock Solid" series. The regular and the golden versions will be available later. Stay tuned for updates on how to get them.
Content Changes
Reworked Maps "Phantom Zone" and "Oil Depot"
In the current season, we continue to improve your favourite maps. The "Phantom Zone" and "Oil Depot" maps have been significantly redesigned. They sport visual and gameplay improvements.
The "Phantom Zone" map now boasts upgraded looks, new weather conditions and redesigned lighting. In addition, various effects and anomalies have appeared on the map.
The "Oil Depot" map has also changed - object looks have been improved, and unintended spots that could be shot through have been removed. The map offers new passages allowing players to attack from new positions.
Hurry to check out the changes in the game and share your thoughts about the redesigned maps!
---
Off-Season Content
St. Patrick's Day
The game sports the series of weapons and equipment "Celtic Warrior" and "Lucky" dedicated to St. Patrick's Day. In addition, you can now decorate your profile with unique achievements and equip a charm for good luck. Get your hands on the thematic novelties or earn them in a special contract!
The "Celtic Warrior" series includes the H&K P30, Bat, a helmet and gloves. The "Lucky" series comprises the Sapper Shovel, Patrick Gloves and Patrick Helmet.
Increased Rates
Enjoy celebration and increased rewards for battles that will be on from 09:00 UTC on the 18th of March until 09:00 UTC (10:00 CET) on the 21st of March: you will be getting 100% more WF$, XP and VPs! Do not miss out on this boost!
New Ranked Matches Season
A new Ranked Matches season dedicated to the fresh "Rock Solid" update has already kicked off. Take part in breathtaking combats and get plentiful rewards including powerful weapons, the Bulat skin for the HX Outdoors Trident, random boxes and unique achievements. Hurry up to earn them all!
---
Details
The season will last till the 21:59 UTC on 6th of April.
The rewards for leagues include powerful weapons, random boxes and unique achievements. The higher the league - the better the gun!
You will fight on the maps of "Plant the bomb" game mode and Blitz except for "Platform".
The standard progression is on.
Details
In order to advance between leagues, you need to win consecutive matches. As you climb higher, you will have to display better prowess, flexibility and persistence. At the same time, you won't drop down instantaneously if you happen to lose — you will have a chance to recover by winning a series of matches. If you fail to use this opportunity and continue to lose, you'll roll back to the previous league.
| | |
| --- | --- |
| League | Matches to win |
| 21 | 1 out of 4 |
| 20 | 1 out of 4 |
| 19 | 1 out of 4 |
| 18 | 1 out of 4 |
| 17 | 2 out of 5 |
| 16 | 2 out of 5 |
| 15 | 2 out of 5 |
| 14 | 2 out of 5 |
| 13 | 2 out of 5 |
| 12 | 3 out of 6 |
| 11 | 3 out of 6 |
| 10 | 3 out of 6 |
| 9 | 3 out of 6 |
| 8 | 3 out of 6 |
| 7 | 4 out of 7 |
| 6 | 4 out of 7 |
| 5 | 4 out of 7 |
| 4 | 4 out of 7 |
| 3 | 5 out of 8 |
| 2 | 5 out of 8 |
| 1 | 5 out of 8 |
| 0 | 1 out of 5 |
In case of consistent progress, you will receive a special bonus for a winning streak. How does it work? It is quite simple: if you manage three wins in a row in the last matches of the previous league, you will automatically get one win in the new league. Here is an example.
Sixth League

A bonus for the winning streak is
not counted
: you will not be granted additional victory in the fifth league.

A bonus for the winning streak is
counted
: you will be granted additional victory in the fifth league.
WINNING STREAK BONUS WORKS ONLY UP TO AND INCLUDING THE FOURTH LEAGUE!
---
Rewards
Prove your skills every season to gain recognition and additional bonuses. You will receive powerful weapons and unique items such as random boxes with the Bulat HX Outdoors Trident and the Bulat skin for the HX Outdoors Trident. The rewards also include unique spoils of war - "Bucks", "Mercenary Badges" and "Combat Trophy".
Details
Temporary weapons (for 3 days) will be awarded for the 21st - 9th leagues.
Those players who reach the 3rd, the 2nd or the 1st leagues will get a random camo box containing the Emerald, Clubs or the Lucky Rabbit camos. Seasonal box camos are random and do not repeat.
If you skip a season, you'll have to wait until the 12-season cycle is complete to try and earn the first league achievement again! All achievements can be obtained only once.
To obtain achievements according to the occupied places ("Special Metal Forces Squad", "Silver Veterans Squad", "Elite Carbon Squad" or "Gold Legendary Squad") and camos after the end of the season, you must log into the game during the next season. Otherwise, if you come back after several seasons of Ranked Matches, the reward will be lost.
Compete and conquer!
---
Discuss the article