A new season of Ranked Matches has begun
2020-03-17 15:39:03
Friends!
The new Ranked Matches season has already started! This time it brings along heaps of prizes, adrenaline accelerating your bloodstream, and a unique stripe for the first league available only in this season.

---
Fast Facts
Ranking matches are a competitive mode available to all players starting at rank 11. The matches take place on random maps in Plant the Bomb and Blitz PvP modes between two teams of 5 people each. You can squad up with friends or head into battle with random teammates chosen by the player search system based on your level and progress.
The ranking match system consists of 21 leagues. The closer you are to the first league, the better the reward you'll get! All rewards can be split into two categories: current, for reaching each league, and seasonal, which are given out at the end of a season based on your success.
Don't waste any time: the current season of ranking matches ends April 13!
---
Additional Rewards
Advancing between the leagues, you will receive not only usual rewards such as the in-game currency and boosters but cool weapons as well!
The first league will yield a sleek and incredibly efficient Jagdkommando "Tigerstripe":

Upon getting to the 15th league, you will be able to top up your armoury with a stylish classical Beretta M9 "U.S."!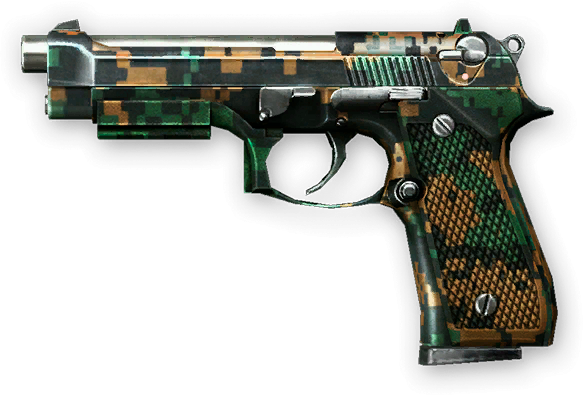 ---
Current Rewards
For advancing through leagues, you will get in-game currency and boosters. You can only get them once, when you reach a new league. If you go down to a lower league and then later regain your position, you will not receive the reward for that league again.
Basic Rewards
League
Warface Dollars
Crowns
21 – 15
750
75
14 – 10
1 125
113
9 – 5
1 500
150
4 – 2
2 250
225
1
7 500
750
Total
32 625
3 260
Additional Rewards
21 – 14
15% XP booster for 1 day
13 – 7
15% game money booster for 2 days
6 – 1
15% Arsenal Unlock Boost for 3 days
---
Seasonal Rewards: Achievements
At the end of a season, you'll get unique stripes, marks, and dog tags, depending on your success during the past season. If staying in your most recent league is enough to get some of these, then to get the others you'll have to work your hardest and give it your all!

---
See you in the ranking matches!
---
Discuss the article