Soon: New Faction "The Unknown"!
2023-04-01 07:34:34
Friends!
Last year we've hinted at a new party to appear in the game. We're ready to unveil the truth and tell you more about the new opponents!
---
The Unknown
Who are they and what are their goals — nobody knows for sure. The only thing that is certain is that they have green elements on their gear and weapons, as well as the fact that they hate both Warface specialists and Blackwood mercenaries.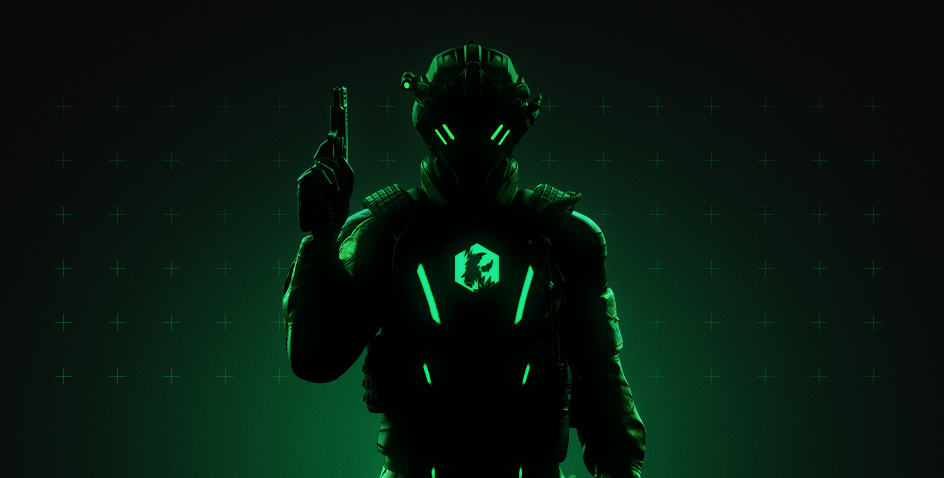 You'll be able to play as the new faction in PvE as well as in PvP Quickplay. The third party will not become available in Special Operations and RM until the year 2024!
Now — the best part! Playing as the Unknown in PvE and PvP will differ drastically from the regular gameplay. You're in for an unforgettable gaming experience!
---
PvE
The Unknown will act as opponents to Warface in PvE. They will take over a random Blackwood soldier and his appearance will change according to the Unknown colour palette.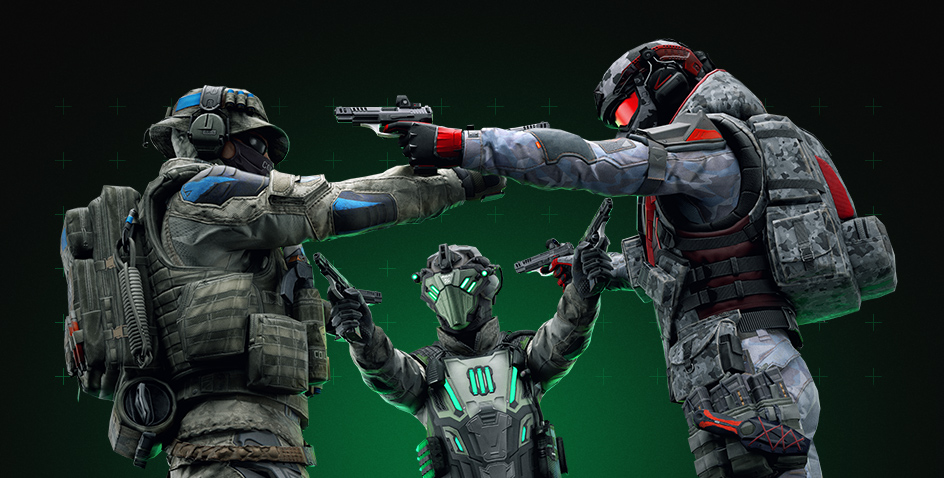 It's important to remember, that once you get control over the mercenary, you will automatically become an enemy to both Warface and Blackwood — survival will not be easy!
At the first stage of the Unknown faction, the following Blackwood soldiers would be available:
Heavy Soldier;
Spec-ops;
Sniper;
Assault;
CQB;
Demoman;
Security Guard;
Enforcer.
In the future (as part of the upcoming in-game activities), we plan on giving players the opportunity to play as a Juggernaut, Mech 2300, and the KA-50.
Only players who've successfully finished PvE missions on Hard will be able to play in PvE on the side of the Unknown!
---
PvP
Specifically for the debut of the new faction, we've reworked the format of PvP battles in "Capture". The Unknown will always be in the defence (and they will be more numerous than Warface and Blackwood). The aim of the other factions is to deliver access codes to their respective home bases (and prevent the opponents from doing the same).
Of course, such large-scale innovations are impossible without an equally grand map reworking. The maps will become significantly bigger, and the placement of various objects will be changed.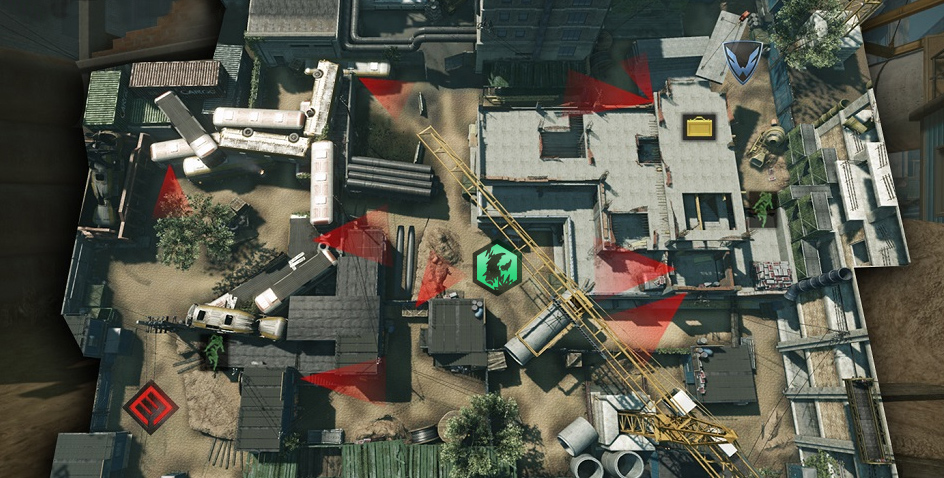 The first of the updated maps will be available soon, so stay tuned!
Only players who've achieved victory at least 500 times in the PvP mode "Capture" will be able to participate in PvP as the Unknown!
---
Last but not least, we've prepared some fun activities for you to participate in before you get a hands-on introduction to the Unknown!
---
Discuss the article